Flagship
is a real-time strategy game set on a galactic scale, played from a first person perspective. Command your fleet from the bridge of your ship, explore the stars and expand your territory.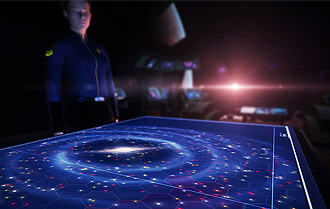 Humanity had only just begun its expansion beyond the solar system when it came face to face with a thriving and hostile galaxy. After a disastrous defeat the Sol system was lost and the remains of the human race were forced into a backwater system. With limited resources and a skeleton fleet, it's up to you to rebuild what has been lost, or forge a new empire from the ashes.
The game is being built from the ground-up to be played with the Oculus Rift, though it can be played without one.
Thanks for joining our mailing list! You will receive a confirmation by email shortly.